The Author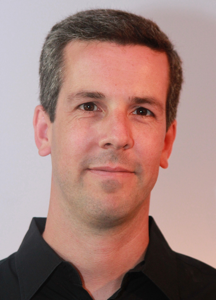 I'm Brian Klaas. I build Web apps for education, and like to work in the intersection between art and technology.
I live in Reisterstown, Maryland, a suburb of Baltimore. I grew up in Los Gatos, California, and when people ask me where I'm from, I still tend to say "California," even though I haven't lived there since I was 18.
I work for the Johns Hopkins Bloomberg School of Public Health. I'm the senior Web systems developer in the Center for Teaching and Learning, but really I'm in charge of all the technology for the School's eLearning initiatives. I also run the Johns Hopkins Adobe User Group.
I used to have a second job: Artistic Director of AXIS Theater, but that all went away post 9/11. Nowadays, my second job is World of Warcraft, only it's a heck of a lot more fun. I'll only offer a link to my main character, because even doing that is pretty geeky. I will say, though, that out of the 9 million+ people who play the game, I'm the only one with my name.
I travel a lot, fortunately, and there's lots of pictures on my Flickr stream if you're interested.
I read, watch movies, and listen to a lot of music. My tastes are quite diverse, though in each of the previously listed forms I do not care for mysteries, torture flicks, or most rap, respectively. Perhaps I have a fundamental propensity against violence.
Eating well and drinking well are core to living, so I tend to do both, a lot, especially when traveling. You can experience much of a culture through its food, and, of course, its architecture.